Vertical Industrial and Process Pumps
Type:
Vertical close coupled single or multi-stage turbine pumps.
Capacities:
Up to 150,000 gpm (34,091 m3/hr)
Head:
Up to 2,300 feet (701 meters)
Pressure:
To fit the application.
Horsepower:
Up to 5,000 hp (3,730 kW)
Drives:
Vertical electric motors, engines with right angle gears, combination gear drives, or vertical motors and variable speed drives.
Liquids Pumped:
Water, hydrocarbons, volatile liquids, and chemical solutions.
Temperature:
Up to 450°F (232°C)
Materials of Construction:
Machinable alloys and their combinations to suit the application and pumped liquid.
For additional application information request:
Brochure B-110
---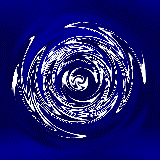 Return to Barrett Pump Home Page