Horizontal Split Case Single Stage Pumps
Type:
Horizontal, single stage, split case centrifugal pumps. Packed and sealed types. 2" to 24" discharge sizes. Types A, AE.
Capacities:
Up to 25,000 gpm (5,682 m3/hr)
Head:
Up to 660 feet (201 meters)
Pressure:
Up to 400 psi (28 kg/cm2, 2,758 kPa)
Horsepower:
Up to 1,500 hp (1,119 kW)
Drives:
Motors, engines, steam turbines, combinations.
Liquids Pumped:
Water and clear liquids.
Temperature:
Up to 300°F (149°C)
Materials of Construction:
Cast iron, bronze fitted as standard; other materials available.
For additional application information request:
Brochure B-1200, Type AE
Brochure B-1300, Type A
---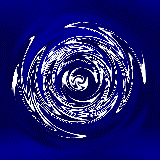 Return to Barrett Pump Home Page