General Purpose End Suction Pumps
Type:
Horizontal end suction single state vertically split case centrifugal pumps. Packed and sealed types. Type C (close coupled);Type F (frame mounted).
Capacities:
Up to 3,400 gpm (773 m3/hr)

Head:
Up to 400 feet (122 meters)
Pressure:
Up to 175 psi (12 kg/cm2, 1,207 kPa)
Horsepower:
Series C: Up to 60 hp (45 kW)
Series F: Up to 125 hp (93 kW)
Drives:
Electric motors, close coupled or base mounted and engine drives.
Liquids Pumped:
Water and clear liquids.
Temperature:
Up to 250°F (121°C)
Materials of Construction:
Cast iron, bronze fitted and all iron.
For additional application information request:
Brochure B-2300
Brochure B-2310, Type PE
---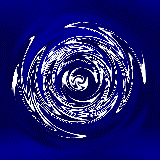 Return to Barrett Pump Home Page