HWAT
COMMERCIAL CONSTRUCTION
Domestic Hot Water The Easy Way.
Is there a simple way to keep water at a consistent warm temperature, regardless of how complex the building? There is—and it's called the HWAT System. Already installed in more than 100,000 hotels, hospitals, apartments, offices, schools, nursing homes, and correctional facilities around the world, the HWAT system offers a simple, reliable alternative to recirculation. When attached to hot-water supply pipes, HWAT heating cables compensate for heat loss and maintain hot-water temperature throughout the building.
Reduces Energy & Maintenance Costs
HWAT heating cables eliminate the need for return piping, valves or pumps, which lowers installation costs and takes up less building space. And because there are no moving parts or external operating controls, maintenance is reduced to a minimum.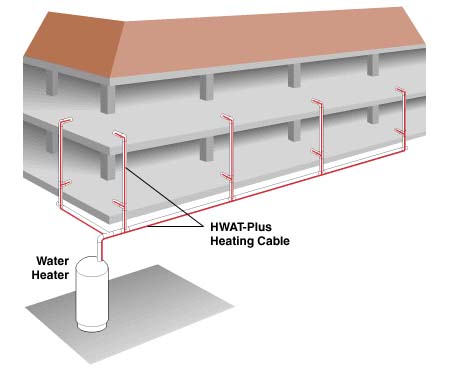 Simple by Design. Durable, Too.
HWAT heating cables:
| | |
| --- | --- |
| | Work with all types of insulation and can run up to twice the circuit length of competing products. |
| | Can be cut, spliced, and terminated to any length on-site. |
| | Eliminate waste, and tees can be incorporated at any point in the system. |
| | Unique design incorporates a radiation-crosslinked conductive polymer as the heating element, so that the cable's power automatically decreases as the temperature rises. |
Installation Is Simple
A typical HWAT-Plus installation has no moving parts at all. The system consists of:
| | |
| --- | --- |
| | heating cable |
| | heating cable end seal |
| | heating cable tee |
| | power connection |
| | heating cable splice |
| | In addition to the heating cable and components, the HWAT-Plus system requires "Electric Traced" labels and glass tape (to tape the heating cable to the pipe) for a proper installation. Splices and terminations are all field-installed. |
©1996 Raychem Corporation.
---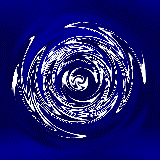 Return to the Barrett Pump homepage.