HYDROMATIC


---
Controls and Accessories

Hydromatic offers a complete line of controls and accessories for all your pumping needs.

We are the only American manufacturer of wastewater pumps that builds their own control panels. The panel shop at HYDROMATIC is U.L. listed as a manufacturer of industrial motor controls, and as such can label panels per UL 508. HYDROMATIC is also an approved builder of panels with intrinsically safe circuit extensions for hazardous locations per UL 913 standards. Buy HYDROMATIC pumps and controls for the best possible system.
"Q" Panel

The "Q" is for quality, in design, engineering, construction and quick delivery. The panel shop at HYDROMATIC has the capabiltiy to build control panels for pumps and motors rated up to 200 horsepower with thousands of option combinations. The control panel maintains the HYDROMATIC standard of quality at a competitive price. Each function of the control panel is individually and thoroughly tested before shipment to ensure proper operation of all components.

NEMA 4X (3R optional) enclosure, padlock provision, circuit breaker(s), horsepower rated contactor(s), H-O-A switch(es), run lights, simplex or duplex controller with terminals, float operation indicator lights, and alternating relays (duplex) all standard.

A wide range of options available for a custom designed, state-of-the-art panel, without delays for special engineering.
WIDE-ANGLE float switch*

No switch arrangement on the market is more reliable! The tilt sensitive mechanism is sealed inside a non-corrosive float. Available in 10', 20' and 30' cord lengths with piggyback style plug-in connector. High reliability makes field servicing almost a thing of the past.
DOUBLE WIDE-ANGLE float switch*

The double wide-angle switch consists of two floats and two cables molded to one piggyback cord. Both sealed floats contain a heavy-duty switch with a holding relay sealed inside one float. The double wide-angle switch offers direct automatic operation of pumps up to 2HP, 230V with a starting current of no more than 35 amps.
DIAPHRAGM Pressure switch*

Designed for ease of service. The same tried and true diaphragm mechanism that has helped give HYDROMATICTM pumps their great reputation for dependability still delivers. The diaphragm mechanism is housed in an engineered plastic housing and features a vented cord with a piggyback plug-in connector. Now available in a variety of switch settings.
3900 LEVEL CONTROL

For use in sewage and many chemical solutions, 3900 controls are designed for operating pumps through a magnetic starter or contactor to control liquid level in sumps or tanks. They can also be used to operate alarms to indicate high water conditions. The switch is sealed in a solid polyurethane float that is leakproof, shockproof and corrosion resistant. Cord is weighted, 16/2, SJOW cord. Available with either normally open or normally closed contacts. Rated to 2.0 FLA at 115 or 230V. Temperature range from 32 F to 160 F.
VERTICAL Mechanical Float switch

This new and innovative switch design has all the dependibility and servicability that you have come to expect from HYDROMATICTM. The large contacts used in the switch to turn the pump on and off are heavy duty. This gives you longer life and more reliability than similar types of switches that use micro-switch technology.
PUMP +TM

Allows installation and alternation of two fully automatic pumps.
If first pump fails, built-in smart alarm sounds and calls for second pump.
Easy to install and set up; just plug-in no wiring required.
Q-ALERT

Small, residential Q-ALERT high water alarm is ideal for furnishing an inexpensive way to protect your home and valuables.
ISO9001 Certified, CSA and UL approved, SWPA and WWEMA members
---
Pentair Pump Group
Copyright Pentair Pump Group. All Rights Reserved.

---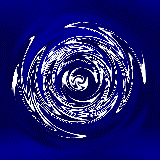 Return to the Barrett Pump homepage.